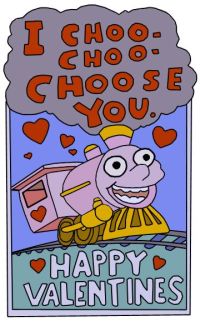 Dear Chicago White Sox,
This Valentine's Day, I wanted to send you all flowers but realized that would probably be stupid since you're all still at home and even I am not enough of a crazed fangirl to seek out your home addresses. I thought about taking an ad out in the paper with a big CS (heart) WS on it, but then I remembered no one reads the paper anymore. So instead the owner of this blog (stupidly!) agreed to let me tell you all just how I feel. You are all loved, so much so that even though I am 28 26 22 this will probably read like I am 13 and passing you notes. Which I am (the notes, not the 13).
Carlos Quentin: My boyfriend is soooo jealous of you. You broke your own wrist and I must say it was hot to find out you get all intense and crazy and passionate like that. He broke his foot skiing and let's just say I was less than impressed. Hurt your shoulder, hurt your arm, anything but please don't you dare touch that precious face of yours.
Brian Anderson: You'll always be my starting center fielder.
Paul Konerko: Every woman loves the strong, silent type. Especially this woman.
A.J. Pierzynski: I think it's those cheeks, slightly chubby and hitting home runs and so on. Maybe you can't throw out someone trying to steal second but I don't mind. You and I are already on our way to third.
Jim Thome: Lumberjacks will always be hot. Always.
Mark Buehrle: Every time they interview you and your eyes gleam and you give an "aw shucks" kind of answer, women across Chicagoland melt. There is a reason you are the face of the franchise, and that is reason is your goofy Southern charm. And also your face.
Jermaine Dye: Do you know why you weren't traded? Because I told Ken Williams I would cut him if he did.
BONUS VALENTINES: Aaron Rowand, Joe Crede, Jon Garland, Neal Cotts: Oh how I miss you. Hurry home, boys.
In summary, this has not been a very scientific examination of the appeal of athletes or the kind of quasi-sociological blowhardery this site seems to promote. I don't care because today, Valentine's Day, belongs to me and a hodgepodge of adorable All-Stars, Cy Young cuties, number-six-in-MVP-voting-but-number-one-in-my-heart hotties.
Just don't tell my boyfriend.
xoxox,
Cara
——
Cara Snyder lives in Chicago and would like to wish everyone a Happy Valentine's Day. Especially Carlos Quentin.