[Editor's Note: With the regular season just a week away, we asked some friends and frenemies of the 35th Street Review to weigh in with what they see from their corner of the baseball world. If you would like to contribute a blurb or two, drop a line to editor@sox35th.com.
Today, two front-line reports from the Heart of America by Jeff Parker of Royally Speaking and displaced Royals fan Jeff Rand. Enjoy.]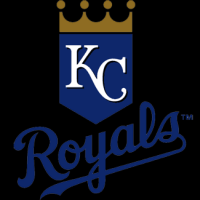 The 2009 season seems to be wide open with three-team races in every division except the AL West. The Mets, Cubs and Dodgers will take their divisions with the Phillies getting in via the wild card. In the AL the Yankees, Angels and Royals take care of business along with wild card winner Boston.
Yes, I predict the Royals will win the AL Central, forcing everyone in the media to actually learn the names of Kansas City players. Albert Pujols will be immortal again. Joe Morgan will at some point reference the Big Red Machine. Barry Bonds, after being cleared of all charges, will sign with the Angels. And after the A-Rod controversy dies down another of the 104 will be leaked. Jay Mariotti will write an I-told-you-so column claiming he knew said person was using.
And what of the White Sox, you ask? Well, their last place finish will lead Andrew Reilly to mournfully admit that Nick Swisher in fact was the straw that stirred the drink.
— Jeff Parker
We're not going to finish in last place and, dare I even suggest it, will make a serious run at third place. Gil Meche and Zack Greinke will be one of the premier front ends of any rotation in baseball. Our bullpen is rock-solid and Joakim Soria will take the mantle as the greatest closer in baseball. Alex Gordon and Billy Butler will become full-fledged superstars.
I am serious about all this. We have some great young talent coming into its own and looking up and down the rest of the Central teams' rosters there is no reason to be scared of any of them. Cleveland? They have been a trendy pick every year this decade but all I see is a Joke. Capital J, Joke.
The Minnesota Twins did not improve. At all, and with Joe Mauer out for unspecified reasons and unknown time their offense is even more useless than usual.
The Tigers, well, I think that's going to get very ugly in a hurry. Hopefully the Royals can jump on that fire sale.
As for your White Sox, I'll admit you have some good players but let's be serious, you do not have a good team by any stretch of the imagination unless we are playing Home Run Derby mode in MLB 2K9 for my PS3 or a round of everyone's favorite game, Be Old And Slow. Lots of power, sure, and a few good pitchers, but home runs will only get you so far and mark my words, you will rue the day you opted not to deal the Hindenberg to the Mets when you had a chance.
In summary: The Royals have a chance to seriously compete this year. Finally. Here's to a good race to an 85-win division crown.
— Jeff Rand